Sponsored
Roger Angell, Baseball's Best Writer, Gets His Due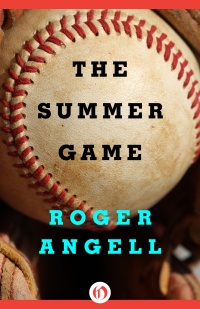 On Saturday, more than 50 years after he started writing about the game, Roger Angell will be honored at the Baseball Hall of Fame in Cooperstown, NY. If you're unfamiliar with Angell's work, here's where to start: The Summer Game, the first of his three incomparable collections of baseball writing for The New Yorker.
Our friends at Open Road Integrated Media have made the book available for 80% off through the weekend. And they've been generous enough to share an excerpt with Longform, "The Interior Stadium," a 1971 classic in which Angell captures the timelessness of the game. "Since baseball time is measured only in outs, all you have to do is succeed utterly," he writes. "Keep hitting, keep the rally alive, and you have defeated time. You remain forever young."
Get your copy of The Summer Game through Sunday for 80% off.