Sponsored
Sponsor: Fairway Solitaire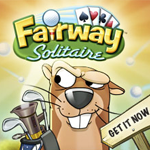 Fairway Solitaire is an addictive and witty iOS game that combines the classic card game, solitaire, with golf. Rated five out of five stars on iTunes, Fairway Solitaire was the 2012 IGN People's Choice Award for Best Mobile Card Game.
Here's what USA Today had to say: "Every once in a while a game comes along that's so engrossing you can't simply put it down… add Fairway Solitaire to that coveted list… even if you're not a fan of golf."
For a limited time only, get a free code for the full version of Fairway Solitaire on iPhone and iPod! Visit giveaway.fairwaysolitaire.com.