What the CIA really knew about Robert Levinson, a retired FBI agent who disappeared in 2007.
The unraveling of Lisa Frank, Inc.
Thursday, December 12
Adventures in acedia, from Aquinas to Bartleby.
For the first time online, read the opening short story from Saunders's acclaimed collection,
Tenth of December
. A National Book Award Finalist and one of
The New York Times Book Review
's top 10 books of 2013,
Tenth of December
is not to be missed.
Buy it today
.
"How much money do you make? And do you shave your pubic hair?"
Wednesday, December 11
A dispatch from Camden, "America's most desperate town."
New York's Pastor Parker and his growing string of Liberty Churches, each of which will "adopt the culture of its neighborhood."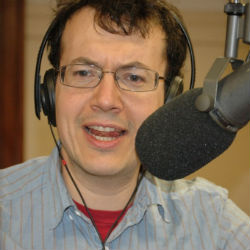 Longform Podcast #72: Andrew Leland
Andrew Leland is an editor at The Believer and hosts The Organist.
"I think a good editor has a strong stomach for crazy assholes. Because often crazy assholes are really brilliant great writers."
Thanks to TinyLetter and Squarespace for sponsoring this week's episode.
---
Show notes:
Fast-food workers, the minimum wage, and a future served by robot labor.
Tuesday, December 10
A battle against an invasive breed of ants has begun in Texas. It also might be over already.
On the history, science, and rise of ACL tears.
On director Steve McQueen and his film 12 Years a Slave.